Northern Lebanon
Vikings
Coach: Roy Wall (23-28) // L-L League Section Three // District 3 // Class AAA
Summary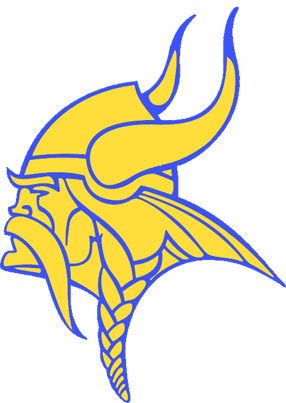 Andrew Callahan / GameTimePA.com
Fresh off their first section title since 1991, the Northern Lebanon Vikings will have a lot of work to do to reclaim their crown in 2015.
Graduated are starting all-county team members quarterback Isaac Ray, running back Dominic Trader and wide receiver/cornerback Mason Yost. Northern Lebanon rode those three to a 9-1 mark last sesaon, before falling in decided fashion to Conrad Weiser in their district playoff opener.
But all is not lost in Fredericksburg. Senior Matt Vines, another 2014 all-county player, returns to man both sides of the line of scrimmage. Classmate and center George Thompson will be back, as well. Defensively, senior Isaac Wengert is set to improve on his own all-county season from a year ago. In front of Wengert, linebacker Luke Funck and defensive Dustin Motter will be counted on to hold up against the run.
For as much as things have changed for Northern Lebanon, some things remain the same. Rivalry section games with Elco and Annville-Cleona highlight the Vikings' schedule, which once again opens with Pine Grove.
Video
Schedule/Results
2015 schedule
Date/Result // Opponent // Time/Score
W // Pine Grove // 52-0
W // @ Lebanon // 51-27
W // @ Hamburg // 36-22
W // Ephrata // 57-26
W // @ Pequea Valley // 42-17
W // Williams Valley // 16-13
W // ELCO // 44-41
W // Annville-Cleona // 58-36
W // @ Donegal // 34-22
W // @ Columbia // 53-14
2014 results
Result // Opponent // Score
W // Pine Grove // 24-14
L // Lebanon // 14-17
W // Hamburg // 29-6
W // Ephrata // 47-6
W // Pequea Valley // 26-13
W // Williams Valley // 35-20
W // ELCO // 26-14
W // Annville-Cleona // 32-24
W // Donegal // 34-21
W // Columbia // 71-14
District 3 Class AAA
First Round // L // Conrad Weiser // 12-35
Map